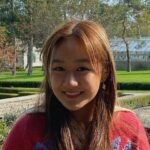 Charlotte Mui
Charlotte Mui is a grade 11 student attending St. Clements School, and was born and raised in Toronto, Ontario. She was first inspired to be a part of this foundation because of the objective for helping domestic abuse victims. She is passionate about the fight against the discrimination for all genders, races, and sexual identities, and is also driven to spread awareness of mental health issues. In her free time, Charlotte loves playing and listening to music, reading, and writing poetry. She is also a huge fan of traveling and loves learning about the history and culture of different places. Charlotte's main goal in this foundation is to form connections with new people and to make a difference in her community on improving social injustices.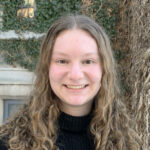 Lee-Ran Goodman
Lee-Ran Goodman is a 4th-year student at McMaster University studying Life Sciences. Lee-Ran joined the foundation because of her passion for creating accessible programs to improve the health and quality of life for individuals who have experienced gender-based violence. She is interested in pursuing a career in medicine where she will be able to treat patients whose functional abilities have been impaired and improve their quality of life.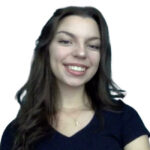 Gabrielle Tavazzani
Gabrielle Tavazzani is a first-year student at the University of Toronto. She is studying Social Sciences and is hoping to pursue a career in law. Gabrielle is very passionate about gender studies and is an advocate for equality. She believes everyone deserves the chance to lead a happy and successful life. Gabrielle is driven to promote the Dr. Borna Meisami Commemorative Foundation due to the lack of opportunities given to women and the amount of adversity and challenges women face throughout their lives. She understands, empathizes, and relates to the power and authority differences between men and women. Gabrielle believes being a DBMF Youth Leader is especially important because raising awareness among women of all ages is important in creating a safe and equal future for young girls. Furthermore, Gabrielle is heavily interested in design and media which allows her to further elevate the marketing aspects of the foundation.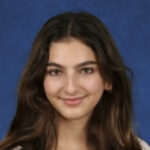 Ava Meisami-Mcallister
Ava Meisami-Mcallister is a tenth grader at the Berkeley Carroll School in New York City. She began working with the Dr. Borna Meisami Commemorative Foundation in early 2021, and is the youngest member of the DBMF Youth Leaders. Ava has always been very inspired by the work of the foundation, and she is excited to do her part to combat gender-based violence and empower women around the world. At school, Ava enjoys participating in conversations about feminism and women's rights. She is also a dedicated figure skater, taking up the sport at the age of nine, and spending many hours at the rink to prepare for competitions and showcases. In her free time, Ava enjoys being with her friends and family, reading, and exploring the culinary world.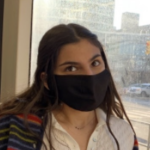 Sofia Jadavji
Sofia is a high school senior graduating in 2022. Her passion for social justice, and combatting gender inequality drives her to become a part of the foundation. She is passionate about doing whatever she can to help others, and contribute to larger efforts, and is therefore proud to be a DBMF Youth Leader. In her free time, Sofia enjoys photography and public speaking. Sofia hopes to pursue a post-secondary education in political science next year, where she continues to work towards causes she cares about.